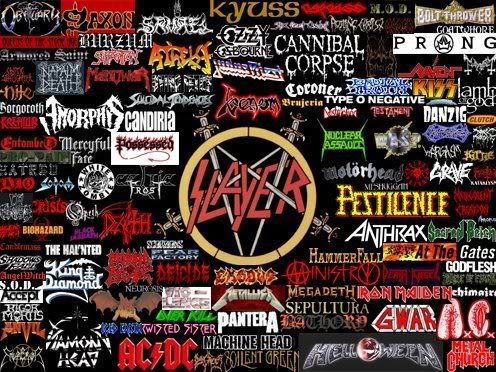 Berbicara soal metal, tidak akan lepas dari rock, berbicara soal musik, tidak akan pernah lepas dari akar musik, yaitu BLUES.

Perkembangan musik rock seolah-olah tiada batas, sampai akhirnya, istilah "HEAVY METAL" diperkenalkan oleh Steppenwolf, salah satu band aliran classic rock. Band asal Toronto ini yang memperkenalkan istilah "heavy metal" dalam salah satu lagu hits mereka "Born To Be Wild" yaitu:


"I like smoke and lightning
heavy metal thunder racin' with the wind and the feelin' that I'm under..."

Namun istilah itu belum dipakai sampai era 1970-an, ketika grup band Black Sabbath merilis album debut mereka yang diakui sebagai "mbahnya" heavy metal! sebelum era itu, ketika The Beatles dan Rolling Stone masih booming, para pelopor musik metal menyebutkan aliran mereka sebagai rock, hard rock, dan blues rock!
Berikut sedikit penjelasan tentang berbagai cabang dari blues rock hingga metal :
-
ROCK, PSYCHEDELIC ROCK, BLUES ROCK, HARD ROCK
-
STONER METAL
-
HEAVY & POWER METAL
-
THRASH METAL
-
BLACK METAL
-
DEATH METAL
-
DOOM METAL
-
PROGRESSIVE METAL
-
AVANT GARDE METAL
-
GROOVE METAL
-
GOTHIC METAL
-
INDUSTRIAL METAL
some related metal music :
-
CROSSOVER THRASH
-
POST BLACK METAL
-
GRINDCORE AND THE GANGS (PORN, GORE, CYBER)
-
NU METAL